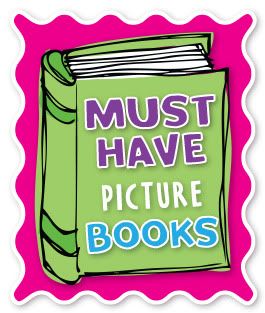 As we were blogging today, we came across Linsdey's (
The Teacher Wife
) linky party. We thought we would link up to share our 5 favorite picture books as well! We did our best to stay away from some of the well-known favorites and decided to share some books that will hopefully be new to you!
1.
King Bidgood's in the Bathtub
- We use this book as a model story for teaching kids how to write surprise endings. This is a cute story that follows a similar pattern throughout the whole book and the illustrations are amazing. Yet, as we get to the last two pages there is a surprising twist that gets the kiddos laughing every time! (Actually, it is probably the illustration that correlates with the story event, but nonetheless we love reading this to our kids!)

2.
50 Below Zero
- The students last year COULD NOT get enough of this book! (Or
any
Robert Munsch book for that matter). They asked for this to be read over and over. The best part? We found this book as a read-aloud on
TumbleBooks
. It was great practice for their fluency and just wait for the first time you hear all of your kids making snoring noises or saying
"what's that- what's that- what's that-"
as fast as they can.
3.
T'was the Night Before Thanksgiving
- This one is perfect for the day before Thanksgiving break. It rhymes so you can read it with the sayme rythm that you would read T'was the Night Before Christmas. It provides a good compare/contrast activity between those two books as well.

4.
The Spider and the Fly
- This is an awesome book to read during the month of October. The pictures in this book have the kiddos mesmerized! We did a lot of character, setting, and plot review with this one. One of our kiddos this year even used it for a book report....they love it!
5.
Penelope and the Humongous Burp
- What the kiddos don't realize, is that while they are laughing at the mishaps that happen from Penelope's burps, they will learn a thing or two about manners by the end of the story. It is a good book for the beginning of the year when we are stressing the importance of manners in the classroom. This one is also found on
TumbleBooks
.
You are not going to want to miss this linky party. There are so many good recommendations from fellow bloggers, you will definately need to check them out!